A glossary of useful terms:

"The Visual Elements"

The major groupings are:

Line, shape and mass, light-value-color, texture, space, and time & motion

I. Line = A line is a path left by a moving point


What are the functions of line?

1. to outline a shape - like Kelly's Apples

2. to create movement and emphasis - like Cezanne's trees that create and hold eye movement within the Bather painting.

3. to develop pattern and texture - Steinberg's Hen

4. to shade and model using hatching, crosshatching and stippling.

What are types of lines?

1. actual line - is a visible mark made by a pencil or paint or any other medium.

2. psychic line - is where there is no real line yet we feel a line.

a. eyes looking in a direction

b. a hand pointing in a direction

NOTE: our text calls this an implied line - it is really a psychic line.

3. lines formed by edges - the edge of a solid object reads as a line.

4. Implied Line - a series of dots or broken line can read as a line.

What are the characteristics of line/direction and quality?

1. line direction

a. horizontal lines seem placid

b. vertical lines give stability and upward thrust.

c. diagonal lines imply action

2. line quality influences the overall emotional impact of the art work - they can be thick, thin, straight, curved or angular - these are the emotional qualities of the line itself.

II. Shape and Mass

Shape is a two dimensional area with identifiable boundaries.
Mass is a three-dimensional solid with identifiable boundaries.
Volume may be synonymous with mass except that volume can also refer to a void as in an empty enclosed space.

What are the two broad categories of both shape and mass?

1. Geometric shapes - mechanically drawn lines, squares, rectangles, circles, - Mondrian's composition of Red, Yellow and Blue.

2. Organic shapes - are shapes based on forms of nature, which are usually rounded, irregular and curving - Perez's Los Marielitos.

III. Light, Value and Color

1. Light - artists use natural light in architecture and sculpture to create shadow patterns over the course of the day to create dramatic effects. Painters use these same shadow patterns to also create a dramatic focal point in their paintings as seen in Thomas Eakin's "The Concert Singer".

2. Value - is the lightness or darkness of a color

a. High Key is when the predominant values are light.

b. low key is when the predominant values are dark.

3. Color - is a function of light
Color affects us both psychologically and physiologically in our response to it.

What responses do you get from color?

a. cool colors recede in space.

b. hot colors come forward in space.

c. cool colors are calm.

d. hot colors evoke active emotions.

1. Color Theory

a. light travels in a straight line

b. refracted light produces different colors.

1. white light goes into a prism

2. the spectrum of light waves are bent into the different colors.

c. What we perceive as a color is reflected light.
example - if light strikes a blue surface, that surface absorbs all the light except the blue spectrum and reflects the blue back to the eye.

d. What are the properties of the color wheel?

1. Primary colors

a. Red

b. Yellow

c. Blue

2. Secondary Colors

a. Orange

b. Green

c. Violet

3. Tertiary Colors

a. Red-violet

b. Red-orange

c. Yellow-orange

d. Yellow-green

e. Blue-green

f. Blue-violet

4. Complementary Colors
Those directly opposite to one another on the color wheel - those colors compliment or work well together.

Be sure you can draw and label a color wheel!

2. Color Properties are hue, value and intensity

1. Hue is the name of the color

a. red

b. yellow

c. blue

2. Value is the lightness or darkness of the normal color.

3. Intensity is the purity of the color, you can only lower intensity, to do so you add black, gray, or the complementary color.

1. Color Harmonies - or color scheme is the use of two or more colors in a single composition.

What are the types of color harmonies?

1. Monochromatic - all the same hues or colors, though the value and intensity can be different

2. Complementary Harmonies - hues of directly opposite values on the color wheel are used, i.e.: Red and Green.

3. Analogous Harmonies - color adjacent to one another on the color wheel are used, red and red-orange.

4. Triadic Harmonies - the use of three colors equidistant on the color wheel.

2. Optical Effects of Color

1. Simultaneous Contrast - if you place two complementary colors next to each other both of them will seem more brilliant, i.e.: red seems redder and green seems greener.

2. After Image - a particular phenomenon of complementary colors where after staring at a color for a minute or so, the glancing away at a white piece of paper the same image will appear in the complementary as a ghost image, i.e.: the American flag.

3. Pointillism - optical color mixture - is when patches or dots of color are placed together, the eye will blend them to produce a new color, i.e.: Georges Seurat's study of El Chahut.

4. Emotional Qualities - color effects emotions and conveys symbolism

A. green-envy.

B. blue-sadness.

C. red-anger.

D. yellow-cowardice.

E. warm colors are active and happy - red, orange.

F. cool colors are passive - blue and green.

IV. Texture refers to surface quality.

What are the two types of texture - Actual and Visual.

1. Actual refers to tactile or sense of touch

a. Impasto technique of thick point, i.e.: Van Gogh's Starry Night.

2. Visual texture - refers to an illusion of texture.

V. The two types of space are three dimensional and two dimensional.

1. three dimensional space - is the actual space an object takes up, our body, a house, a can or a sculpture. An example is the Frank Lloyd Wright, Guggenheim Museum.

2. two dimensional space - refers to the space in a painting, drawing, print or other type of flat art.

What are the six elements used in two dimensional space?

1. spatial organization.

2. illusion of depth.

3. linear perspective.

4. isometric perspective.

5. atmospheric perspective.

6. foreshortening.

VI. Spatial Organization - refers to how we place forms in the picture to keep unity and balance in the composition, i.e.: Degas' Dancers at the Barre.

Illusion of Depth - the illusion of three dimensional space in the picture plane - the two ways are overlapping and positioning.

a. Overlapping is to place one figure over the other and stacking them in space, i.e.: Marie Laurencin's Group of Artists.

b. Position - is that pictorial figures meant to be further away are placed higher in the composition, i.e.: the closet in the foreground and the farthest higher in the composition.

c. Linear Perspective - the most realistic, a science of vision created in the 15th century in Italy.

d. forms that are far away from the viewer seem smaller.

e. parallel lines recede into the distance and converge or meet at a vanishing point, i.e.: Da Vinci's Last Supper.

1. one point perspective

2. two point perspective

d. Isometric Perspective - Where distant forms are made smaller and placed higher on the picture plane and parallel line stay parallel, i.e.: Kumano Mandala's Japan "ideal city".

e. Atmospheric Perspective - this means that forms meant to be farther away in the distance are blurred, become indistinct and misty.

f. Foreshortening - that proportions are either shortened or lengthened to create an unusual angle of vision to increase the illusion of depth, i.e.: Mantega's Death of Christ.

VII. Time and Motion

Two dimensional art freezes time, i.e.: Suzanne Valados Reclining Figure.

Three dimensional art, demands that you can walk around it and see 360' of different imagery - i.e.: El Corbusier, Notre Dame du Haut, the Illusion of Motion is represented in OP Art or other works that repeat a figure to show motion, i.e.: Giacomo Balla's Dynamism of a Dog on a Leash.

More on Colour


o Primary colours: red, yellow and blue. Primary colours can be used to mix a wide range of colours. There are cool and warm primary colours. (ie warm cadmium red and cool vermilion red OR warm primary yellow and cool lemon yellow.

o Secondary colours: orange, green and purple. Secondary colours are mixed by combining two primary colours.

o Complementary colours: pairs of opposite colours on the colour wheel: green-red, blue-orange and yellow-purple. Complementary colours are as contrasting as possible (ie there is no yellow at all in the colour purple). Painters like Andre Derain and van Gogh often made use of the contrasts of complementary colours in their paintings.

o Tertiary colours: A wide range of natural or neutral colours. Tertiary colours are created by mixing two complementary colours together. Tertiary colours are the colours of nature: skin, plants, wood, stone etc.

o Tones: are created by adding black to any colour. (ie maroon is a tone of red).

o Tints: are created by adding white to any colour. (ie pink is a tint of red).

o Palette: the choice of colours an artist makes; ie 'Van Gogh uses a vivid palette to paint his Arles landscapes'.

o Limited palette: the selection of only a few colours within an artwork; ie 'In this drawing, Matisse has used a limited palette of ultramarine blues and purples to create a moody, subdued atmosphere.'

o Broad palette: the use of a wide range of different colours within an artwork; ie 'Kandinsky's paintings are instantly recognisable for their use of geometric shapes, but also for the broad palette of colours he employs.'

o Tonal range: the range of tones in an artwork from light to dark. A wide tonal range would include all tones from white to black. A narrow tonal range would include only pale tones, only mid tones or only dark tones; ie 'Kathe Kollowitz's etchings make powerful use of a narrow tonal range to create oppressive, dark images.'

o Opacity: the density or thickness of the colour used; if the colour is strong and nothing can be seen beneath it, the colour is said to be opaque. Acrylic and oil colours are often opaque.

o Transparency: thin, transparent colour, with perhaps other colours, shapes and lines visible beneath it. Watercolour paintings typically use transparent colour.

o Useful adjectives you might use when describing COLOUR:

Saturated, bright, pure, vivid, strong, harsh, dramatic, vibrant, brilliant, intense, powerful.

Muted, subtle, gentle, dull, soft, watery, subdued, delicate, gloomy, tertiary, faded, limited.


Cultural Values
When the arts of the past are seen in museums, they are effectively detached from the life of the culture within which they originated. If you only see these art objects in books or photographs, it is very difficult to see them as a 'real' part of a living culture. To begin to understand the meanings various arts had for the societies they came from, consider the following values:

RELIGIOUS VALUES: Arts were often essential to the belief systems of many cultures; for example: statues of gods/deities, temples, icons, altarpieces, masks, music, dances etc.

SOCIAL VALUES: Arts often symbolised group identity and pride; for example: banners, headdresses, tattooing, flags, chants, anthems etc.

PSYCHO-EMOTIONAL: Arts sometimes provided assurance of the continuity of life; for example: portraits, epic poetry, mythological tales, hymns etc.

USEFUL or PRACTICAL VALUES: Art was often an integral aspect of functional objects, both in shape and decoration; for example: knives, pottery, lamps, buildings etc.

SENSUAL VALUES: Arts provided a direct source of sensual pleasure and perhaps an intrinsically aesthetic response; for example: textiles, clothing, sculpture, music etc.

EDUCATIONAL VALUES: Arts were frequently a means of transmitting the values, attitudes and history of a culture; for example: cave painting, frescoes, illuminated manuscripts, epic poetry, historic drama, tribal dance etc.

DECORATIVE VALUES: Arts were used to enhance people's appearance or to beautify the environment; for example: jewellery, wall-hangings, tapestries, clothing etc.

COMMUNICATION VALUES: Arts reached the illiterate for whom the written word was meaningless; for example: friezes, stained glass windows, mosaics etc.

AN EXAMPLE:

Medieval cathedrals integrated most of the values above.

The cathedrals were the focus of the religious life of the community even as they were being built by hundreds of ordinary people and skilled craftsmen over long periods of time. The towers symbolically rose high above the town and, within the walls, the sculpture and stained glass windows stirred the emotions of the faithful. Processions with banners, chants and the Mass, with its music, poetry and drama, integrated the arts and values of the culture. All of this gave meaning and continuity to the otherwise impoverished lives of the common people.


Painting
o Alla Prima the paint is applied in one layer only; there are no under-layers or over-working. The work of the Fauves was often alla-prima; their energetic, spontaneous style suited this method of working.

o Gestural A loose, energetic application of paint which relies on the artist's movements to make expressive marks on the canvas. This is supposed to be a very personal and unique way of working - almost like handwriting. Look at artists like Cy Twombly or Antoni Tapies for examples.

o Glaze (or Wash) a semi-transparent layer of thinned paint. Many traditional painters like Michaelangelo made use of this technique to create the subtle tones of skin or fabric. For a more modern use of the glazing technique, look at the abstract, gestural paintings of Helen Frankenthaler.

o Impasto a thick layer of paint, often applied in several layers with a brush or palette knife. Look at the dense, textural brushwork of paintings by artists like Gillian Ayres or Frank Auerbach.

o Plein-aire a painting which has been made outside, often quite quickly, to cope with changing weather, light effects etc. The Impressionists were the first artists to paint outdoors, rather than in their studios. Before this, however, many artists had sketched outdoors in preparation for painting; the oil sketches of Constable are an excellent example.

o Pointillist the use of many tiny dots of pure colour which seem to 'blend' when seen at a distance. Georges Seurat's work is the most famous example of this almost-scientific technique. Look also at the paintings of his pupil, Paul Signac.

o Scumbling a thin glaze of paint dragged over a different colour, so that both layers of paint can be seen, giving a luminous, glowing effect. Abstract painters like Mark Rothko made use of this technique.

o Sfumato literally means 'smoked' in Italian; the use of heavy, dark tones to suggest mystery and atmosphere. Rembrandt's late self portraits are a superb example of this technique in practice.

o Sketch A quick painting, often made in preparation for the 'final version'. See also 'plein-aire'.

'Brushwork'
The way in which the artist uses the brush to apply paint. Brushwork can be loose, energetic, controlled, tight, obsessive, repetitive, random etc.

'Palette'
1. A wooden or plastic tray, used for mixing colours when making a painting.
2. The choice of colours in a painting ie 'van Gogh uses a pure and vivid palette in his Arles landscapes'.

'Tone' or 'tonal'
1. The elements of light and shadow in an artwork ie 'Kathe Kollowitz's etchings use strong, dense tones to create an intense, sorrowful mood.
2. The range of tones within an artwork ie 'Rembrandt's later portraits use a very dark tonal range'.

'Support'
The surface that a painting or drawing is produced on. Supports can be paper, card, wood, canvas, metal etc. ie 'Antoni Tapies's paintings sometimes look as if they have been attacked. The support is often violently torn, ripped and stabbed into.'





Powered by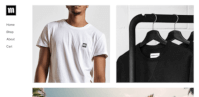 Create your own unique website with customizable templates.