How do Artists begin to understand something? How do they approach study? What is their point of view? Is it the same as a mechanic? Do they need to take something apart to understand how it works? If a creative person take something apart, how will they put it back together?
| | |
| --- | --- |
| installtion examples | Fragmentation is a combination of abstract and realistic imagery. It is the patching of independent geometrical windows which in the end create a harmonious figurative continuum. Unlike cubism, Fragmentation breaks down the image without re-arranging it; instead, it attempts to incorporate magnifying effects through texture, light, shade. |
THINGS YOU should DO TO MAKE YOUR fragmentation IB PROJECT GREAT........
EXPERIMENTATION and DEPTH
-Choose a photo, preferably one that you took that relates to your culture, and is very personal to you. Draw or paint, or use pen or any media to recreate the photo. Cut them up and rearrange them back together in different ways. Record how each one has a different meaning.

INVESTIGATION and DEPTH
-Choose two artists from different time and cultures, write facts and an in depth analysis and the a paragraph comparing and contrasting. Explain how the artists context (what's happening around them) might influence their work. Who inspired them. Who they inspired. Talk about how people from different parts of the world might view the work differently.

CONTEXT
-Study cubism. Explain how it happened, where, when and why. How it may have inspired your artists. Describe the process of making a cubist piece and have a go yourself.

INVESTIGATION AND EXPERIMENTATION
-Look at David Hockney in relation to cubism. Compare his work in relation to cubism. Explain his process and, again, have a go yourself

BREDTH and EXPERIMENTATION
-Write up the Batik Workshop. Where when and how. Show your experiments and describe what you did. How can it relate to fragmentation?

IDEAS DEVELOPMENT and REFLECTION
-For each experiment or artist study write down what ideas you get, what was successful and how you improve.

IDEAS DEVELOPMENT
- Studio work Proposal # 1 Write down a concept for your studio work. What is it about? What materials you will use and why you would use that? What symbols would you use? What composition, color, and other techniques. Add some sketch, even add some media you want to use or color (could be apart of the page decoration)

INVESTIGATION, IDEAS DEVELOPMENT, CONTEXT
- Study Installation and ways of display, who does it and what different ways do artists display work. How can you incorporate this into your work

IDEAS DEVELOPMENT
- Studio work Proposal #2 After reviewing, as a group, your first idea and after studying installation, manipulate your idea, change it a little. Write down a new proposal, the concept should roughly be the same but the way in which you execute the idea might be completely different.

TECHNIQUE and PROCESS
-By now you hare ready to start making your studio work. As you begin to work do a small experiment in your sketchbook of each technique you use on you studio work
-Take photos of the steps of your making, print them small and record it in your book.

REFLECTION and INVESTIGATION
-Write a detailed analysis once you have finished your studio work.
Nicky Forman and Rosalie Gascoigne
Break-up grid
1 person
Lots of photographs
Side and front view
Different tones
Cut into squares of the same size
Glued with some areas placed next to original placement

---

2 different people
Different zooms of body parts
Photos glued to create new being

---

1 piece of wood
Different zooms
Different angles

---

1 boot
Different media
Different techniques for applying media

---

2 faces

Several Photographs

Cut into squares of the same size

Glued with all the eyes close to the middle and edge

---

3 photos
1 building
cut up into different sized rectangles
Collages with found materials from where destroyed building was

---

2 photographs
2 different media
Different elements copied into new montage

---

A selection of different religious objects
Drawn in cubist style
Media applied with positive and negative space
Cut into equal squares
Rotated and clued back randomally

---
Powered by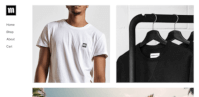 Create your own unique website with customizable templates.