Kurt Jackson and
landscapes
AIMS:

To extend critical analysis skills by looking at a range of landscape artists
To extend existing painting skills using watercolour and introduce acrylic paint
To develop colour mixing skills using the three process colours

To produce a final painted outcome that combines the techniques students have learnt and reflects the influence of the artists they have studied
OBJECTIVES:
Enrich subject specific vocabulary, knowledge and understanding
Be able to recognise & discuss the work of another artist in depth
Develop the application and use of water based paints, exploring different, expressive paint techniques
Experience working out of a classroom setting
Record and organise a range of visual evidence and information using a sketchbook

---
Landscape timeline

MAKE A TIMELINE BASED AROUND LANDSCAPE AS YOUR TITLE PAGE
MUST INCLUDE: double page spread, images, names, date, artwork titles, opinions, descriptions and, of course, must be creatively presented.

Kurt jackson

Kurt Jackson is a British painter whose large canvases reflect a concern with natural history, ecology and environmental issues. Born in Blandford, Dorset, the son of two painters, he developed an early interest in natural history and landscape. He studied zoology at St Peter's College, Oxford, but spent most of his time attending classes at The Ruskin School of Drawing and Fine Art or painting in the countryside around Oxford. In 1984 he and his wife Caroline Jackson moved to Cornwall; currently he lives and works near St Just, Penwith

Create an artist research page with media tests on Kurt jackson

Powered by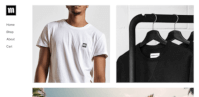 Create your own unique website with customizable templates.