KNOWING WHAT IS IMPORTANT
LESSON 1 - GETTING TO KNOW EACH OTHER
LO: OPen up to peers and teacher, creating an atmosphere of trust.
GROUP JUGGLE
Circle - Throw 1 ball to each person"Hello my A my name is B" "Thank you B, Hello C my name is A"
The do it faster and add more balls as we go!

FEAR IN A HAT
Example in big group and then divide up. - Fears
Groups of 5. Write down 3 worries of 3 different bits of paper about fears,
Examples: I'm afraid of dogs, I'm afraid of the dark, I'm afraid of Teacher" "I'm worried that my grade in ... isn't enough" "I'm worried that I'm fat"
Papers are picked at random and the group offer advice

KIND WORDS WALL
Based on something learned about someone else. Write a kinds to someone and draw a picture to do with it. Add them to a board on the wall and read each others.
Lesson 2 - What are values?
Starter- Listen to music, when it stops- Compliment somebody about...
1. The way they look
2. What subject they are good at in school
3. What they are good at outside of school
Word Association - Values
-In groups, students all write down one word onto large paper that they know about Values. Move around the table to another word and add three words off of this that relate and continue.
Then switch table and add related words onto those.
Finally walk to another table and 'steal' an idea and add it back onto the original work.
Connect up lines and fill in any blank spaces.
Table with the most words on their page wins.
-Group discussion about what Values is and why it's important.
- Illustrate what they think having values means and why it's important with a brief sentence underneath.
EXIT TICKET.
Write down 5 words that stood out to you today
What are we learning
Your Journal
Make a Cover that exaplains what a Journal for Values is
responsible Values vocabulary
1. CHARACTER – is what you really are inside of you. It is what you do when no one is looking.

2. RESPONSIBILITY- is doing your part. It includes accountability, Self-control, and Pursuit of Excellence.

3. COMMITMENT- is a promise to do something.

4. RELIABILITY- is showing that people can depend on you.

5. PUNCTUALITY- being on time

6. PERSEVERANCE- is finishing what you started

7. DILIGENCE- is working hard

8. CONSEQUENCES- are the results of your actions.

9. THRIFTINESS- is saving money and not spending more than you can afford to spend.

10. DUTY- is what someone is supposed to do

11. RECYCLE- is avoiding waste and saving resources for others to enjoy.

12. SELF-RELIANCE- is taking care of yourself and not being a burden on others.

13. SELF-CONTROL- is the ability to control your own behavior (controlling reactions and words)

14. PURSUIT OF EXCELLENCE- is doing your best. It includes DILIGENCE, PERSEVERANCE, RELIABILITY and being prepared and informed.

15. ACCOUNTABILITY- is keeping commitments, doing what's right, taking blame for mistakes and not taking credit for other people's work.

16. ETHICS- is the code of behavior of good people. It is the way we ought to behave.

17. RESPECT

18. POLITENESS

19. COURTESY

20. RELIGION

21. NON-VIOLENCE

22. NATIONALITY

23. SOCIO-ECONOMIC STATUS

24. MISTREAT

25. HARASS

26. DIFFERENT

27. PRIVACY

28. BEHAVIOR

29. GOLDEN RULE

30. TOLERANCE

31. MODESTY


Powered by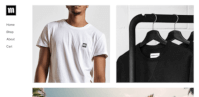 Create your own unique website with customizable templates.